Explore new markets.

We help you expand your business inside and outside Greece.

Do you have Real Estate?

We help you overcome the stress of managing it.

Market Regulation

Are you prepared? Compliance and defence is our business

Public Tenders & Procurements:

Improve your position and secure a smooth cooperation with the State.

Are you in the IT Industry?

We understand the new technologies like you do.
Corporations and individuals find in us the support and the solutions they are looking for.
We want to be the first contact that you will seek, the first communication that you will make for every business plan that you have, for any question or issue that might occur whenever it occurs.
For our clients, highly prestigious companies and private entrepreneurs, continuous business dexterity, risk taking and future business opportunities are part of their everyday routine.
We are an ambitious law firm, highly determined to surpass the expectations of our clients while we assist them into consolidating their already existing business or into exploring the market for new and innovative paths.
WHY CHOOSE US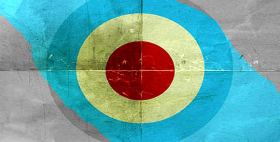 Working as a team on the various corporate issues of our clients has allowed our associates to possess a genuine understanding of the business world and the financial conditions. We are therefore able to fully grasp your business needs and to offer pragmatic solutions for all corporate matters in Greece.