NOTARIAL SERVICES
Notarial support in matters of: Real Estate, Inheritance, Parental Gifts and Donations, Formal Statements and many others.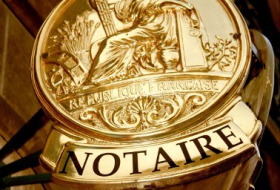 Our office offers, through our network of partners,  notarial services that may be required during the handling of a case in the Greek courts (such as affidavits etc) or for extrajudicial matters (such as contracts of purchase or sale of real estate, parental deeds of transfer of  real estate, parental and inter vivos gift structuring, succession deeds, inheritance trust etc.).
In order to address the aforementioned issues, we are collaborating with Miss Aliki K. Christodoulou, Notary Public in Athens. Aliki' s extensive professional experience is necessary when we draft  the strategic course of action to pursue in order to best serve a client's interest  on any given case.
Our services provide for:
the harmonization of family relationships with modern law provisions through notarial documents such as the civil partnership agreements.
the transfer of real estate through contracts of sale and purchase and inter vivos donation deeds, parental gift deeds.
the settlement of inheritance issues.
the facilitation of our clients' professional and personal daily life by offering our assistance on the

Authentication of original documents and certifying copies of documents such as Death Certificates, Marriage Certificates, Birth Certificates, Educational Certificates and University Certificates for use at home or overseas
Apostille requirements for various types of certificates.
Powers of Attorney, Affidavits and Declarations
Partition Agreements and other company documents