Twenty years of experience in dispute resolution!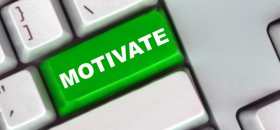 We aim for the early resolution of disputes.
We are ready to suggest extrajudicial ways when the cold logic imposes it and to tackle judicial proceedings in front of the Greek courts whenever it is deemed necessary.
We like to intervene towards the most quick and cost effective resolution of emerging problems before the later become deadlocked. We treat your concerns as our own and suggest the way that better serves your interests.
Our office intervenes in disputes between citizens and the state or between individuals. No case is similar to another. General patterns of treatment that are applied on private disputes often overlook the individual character and particular circumstances of every case. Our office will go through your case in depth in order to determine the personalized course of action to take.
Our associates will talk with you as many times as you need in order to go through every facet of your case. We will then discuss with you all available options and choose the most appropriate solution.
Beyond dispute resolution, our associates help our clients manage many simple legal issues in their everyday lives. Let us handle some of your most common legal concerns by selecting some of our services:
Property management (negotiations with tenants, rental income claims, etc.)
Negotiations with financial institutions
Setting fiscal issues with Treasury
Admittance/Refusal of inheritance
Parental deeds, donations and transfers of real estate
Under-oath Statements
Supply of all kinds of certificates
Official translations of documents in foreign languages (English, French, German, Spanish).
In most cases we will only require from you to sign the relevant documents and applications. We will then handle all the legal issues and deliver you your file ready for your records.
When you are against the all-mighty "Administration" only someone who believes in your rights can help you. That is what I saw in the attorneys of this Firm. Good results were simply the outcome of their actions. GM
Γ.Μ.
Please call or write to request an appointment to pass by our office and discuss with us the issue that concerns you. We will give you a comprehensive estimation of the chances of your case and the legal cost of the process in order for you to be better informed on how to further proceed.
OUR SERVICES
AREAS OF PRACTICE for Individuals
Every member of our firm specializes in some areas. See this page's areas of expertise concerning individuals.
FAMILY LAW
Divorce and alimony arrangements
Civil partnership agreements
Child support and visitation
Inter-country and international adoption
Powers of attorney
INHERITANCE LAW
Acceptance/Refusal of succession
Guidance on how to draft wills
Inheritance trusts
Succession with or without will
Inheritance acquired abroad
Distribution of assets acquired by inheritance
CRIMINAL LAW
"common" criminal law
Tax crimes
Bank and monetary fraud
Money laundering
Extradition
LABOR AND EMPLOYMENT
Employment contracts
Cancellation of dismissal/lost wages
Overtime charges
Retirement and Pension
Insurance benefits
CONSUMERS LAW
Damaged goods/products
Product labeling
Health Policies and Regulations
Electronic commerce
INTERNATIONAL AND EU LAW
Private International Law
Free transfer of goods & services
Right of Establishment
Recognition and execution of foreign court decisions in Greece
European Convention for Human Rights
ACCIDENTS
Court ordered expert reports
Insurance claims
Reparation of damages
PROPERTY MANAGEMENT
Indebted Households
Debt control
Negotiation with Banking Institutions
Petition for haircut in front of the Greek courts
Debt refinancing
Leases
Drafting of Lease agreements for personal or professional use
Court orders for payment of unpaid rent and other expenses
Eviction court orders