20 years of experience into serving your business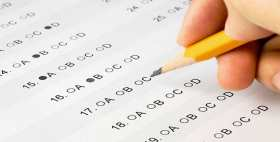 WE WALK A COMMON PATH
Our team of experts works around the clock towards providing realistic ideas for the healthy and prosperous development of your business.
It is our work to help companies properly operate both inside and outside the Greek territory.  At first, we will advise you on how to consolidate your existing business. Next, we will work alongside with you on the best possible strategy which will allow you, while using the existing structures, to overcome legal and bureaucratic barriers in order to achieve your goals.
We will stand by your side from the beginning, we believe in your vision and we will offer our expertise in order to better assist you handling simple or more complicated issues that might arise in the course of business.
In the AREAS OF PRACTICE for Business section you can see the business-related areas in which our attorneys specialize.
SERVICES FOR BUSINESS
Your business is ours.
And we make sure to learn everything about it. Our aim is to provide clear, practical and pragmatic solutions on a wide spectrum of business issues, from minor everyday concerns to more complex situations.
More specifically, our corporate clients can trust our firm for:
Secretarial Directors and General Meetings / service maintenance practices
Translation of contracts, statutes, and documents of any kind in and from Greek to/from other foreign languages
Training of personnel in issues related to compliance regulations
Study and preparation of development programs
Dealing with financial institutions
Acquisition of license from any competent authority, the publication of any kind
Crisis management
We will stand by your side from the beginning, we believe in your vision and we will put at your disposal our expertise in order to help you establish your company. We will remain by your side to watch your business grow, devoted to act in the best interest of your business and in the most cost efficient way for you.
We specialize in all aspects of corporate activity including the establishment of any corporate form, mergers, conversions, complex contracts, employment issues, industrial property and Information Law, consumers' protection petitions, in the Greek courts and in all the degrees of instance.
 Their professionalism and experience in different legal areas helped me resolve difficult problems or to simply avoid them…
Yves Dupire
We are here for you from the start to ensure that each part of the process is properly handled and we move towards protecting your business investment both in the courts and with extrajudicial ways.
AREAS OF PRACTICE
Our attorneys are specialized to provide legal services in the following business-related areas.
Banking and Finance
Public Offerings & Capital Markets
Corporate & Commercial
EU Law and practice
Public Procurement and State aid
Competition
Labour & Employment
Insurance
Industrial & Intellectual Property
Telecoms
IT & E-Commerce
Media & Entertainment
White Collar Crime
Energy & Natural Resources
Real Estate & Construction
Taxation
WTO Law and practice
Aviation
Shipping & Transport
Ship Finance
Litigation Arbitration Mediation
COMMERCIAL LAW
Agency procurement agreements/dealerships
Bonds
Distribution agreements, franchising
International Sale contacts
Leasing Contracts
Marketing issues
Licensing Contracts
Commercial Dispute resolution
INTERNATIONAL AND EU LAW
Private International Law
Free transfer of goods & services
Right of Establishment
Recognition and execution of foreign court decisions in Greece
European Convention for Human Rights
COMPANY LAW
Company foundation (One stop shop)
Consortia
Corporate management
Finance
Mergers, Conversions
Transfer of assets/shares
Business Ownership change
MARKET POLICE REGULATION / CONSUMERS
Defective products
Product labeling regulations
Market Police Inspection provisions
Staff Training
CRIMINAL LAW
"Common" crimes
Tax crimes
Bank and monetary fraud
Money laundering
Extradition
ENERGY LAW
Oil and Natural Gas
Renewables
COMPETITION LAW
Merger control
Dominant position abuse
Public Work agreements
State aid
Competition Disputes
FISCAL LAW
Tax Planning
Intercompany transactions
VAT
Fiscal disputes
Property Taxation
Income Taxation  (for individuals and companies)
 Tax Agents
Customs Law
Debt to the state
LABOR LAW& LABOR REGULATIONS
Labor Contracts for managers and employees
Immigration issues
Layoffs / redundancies
Retirements
Insurance liabilities
Labor disputes
DEBT RECOVERY
Debt recovery
Debt refinancing
MEDIA, TELECOMMUNICATIONS
& COMPUTER SCIENCE
Advertisement
Protection of personal information and data
E-commerce
Internet Domain names
Software licences
Confidential Information
CRISIS MANAGEMENT
Defense against crisis event
Mass Media response
Management and protection of reputation
Training staff
INTELLECTUAL AND
INDUSTRIAL PROPERTY
National, EU and International Branding
National, EU and International
Patent/Utility Model, Industrial Design
Publishing rights/copyright
Copyist products
Licenses
Advertisement
ADMINISTRATIVE LAW
Public Works & Commissions
Urban regulations
MARITIME LAW
Charter parties
Collision & Rescue
Insurance coverage, claims, owner  liability
Sale and Purchase of ships & Ship Finance